Let's Join US
C.r.e.a.m. Team Records is a label made with real hiphop fans. Let's Join as Artists and Owners and make your favorite music.
As MC and Singer
If you have good rap and singing and want to tell it please participate as a rapper or singer. Skill and skill is irrelevant.
As BeatMaker
Even for dedicated equipment, beat can be created with smartphone appli. Talented rappers and singers will start running on your beat.
As Label Owner
Even if you do not have confidence in musical talent, there is no problem. You can decide the direction of the song as a label owner, or you can only provide lyrics.
C.r.e.a.m. Team Records Concept Movie Track by DJ Mitsu The Beats (GAGLE/JAZZY SPORT)
C.E.R.A.M. TEAM RECORDS is a label of who truly love hip hop.
In the past twenty years, how to engage in music has changed completely.
The viewing style on physical media such as record, cassette tape, CD is past.
Now, downloading, streaming delivery, and how to listen to music are changing.
You can listen anytime anywhere.
On the other hand, the value of one song is continually decreasing and it is being consumed.
But that is how the way of engaging in music changes.
An era is coming where everyone can make music.
You can make it anytime by anyone.
We believe in the golden age of hip – hop music, the momentum of 90 years.
Sampling, Featuring, Remix, Mic Relay. 
An era when the joy of music and energy are packed. 
This label is owned by every hip-hop fan, you can join as an artist at any time.
People who really want to create really give value to those who really want to hear. 
We are 90's hip-hop label specialized. 
Latest release
It is the latest song released from the label.
C.r.e.a.m. Team Anthem
1.FULLMIX VERSION(1:30)
2.ACAPELLA VERSION(1:30)
3.INSTRUMENT VERSION(1:30)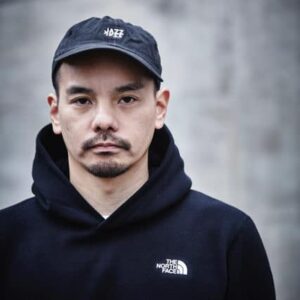 DJ MITSU THE BEATS(GAGLE/JAZZY SPORT)
BEATMAKER
A completely new concept in the present era!